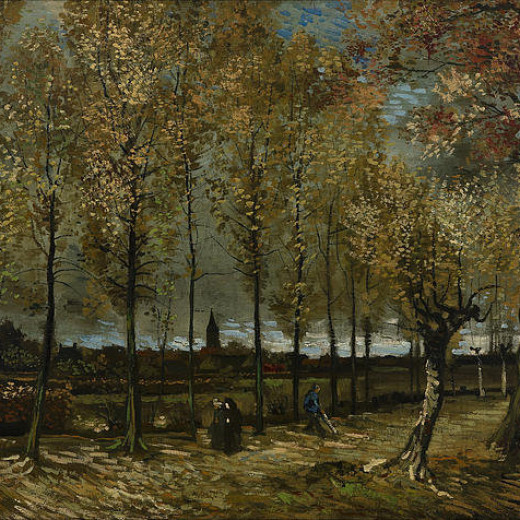 Vincent van Gogh Poplars near Nuenen Vintage fine art landscape painting 1885 Buy Van Gogh Prints at Fine Art America
Vincent Van Gogh Bank Of The Seine 1887 Fine Art Landscape Painting. Seine paintings is the subject and location of paintings that Vincent van Gogh made in 1886. The Seine has been an integral...
Vincent Van Gogh Avenue Of Poplars In Autumn 1884 Fine Art Landscape Painting Avenue of Poplars in Autumn is an oil painting created in 1884 by Vincent van Gogh. In October 1884 Van Gogh...
Vincent van Gogh The Mulberry Tree (1889) Vincent van Gogh was a Dutch post-Impressionist painter whose work, notable for its rough beauty, emotional honesty and bold color, had a far-reaching influence on 20th-century art....
Claude Monet Sainte-Adresse  Fishing Boats on the Shore, 1867 Painting Buy Claude Monet Sainte-Adresse prints at Fine Art America