Vincent Van Gogh Blossoming Almond Tree Poster
Blossoming Almond Tree or Almond Blossoms (1890) is a painting by Dutch post-impressionist artist Vincent van Gogh. Theo wrote to his brother Vincent on January 31, 1890 to announce the birth of his son, Vincent Willem Van Gogh. As a means of celebration, Van Gogh began work on a painting for Theo and his wife. He was very close to his brother and he sought to symbolize new life in the flowers of the almond tree for the birth of baby Vincent. The composition is unlike any other of Van Gogh's paintings.
Buy Blossoming Almond Tree prints: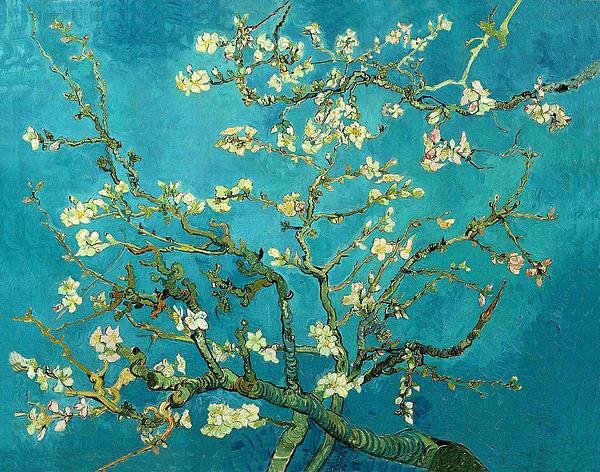 Find more Vincent Van Gogh prints

Our fulfillment service partner Fine Art America handles the logistics of fulfilling each order. Each product is custom manufactured at one of their global production facilities and delivered to you with a 30-day money-back guarantee. Buy with confidence from the largest online art site in the world!