Gustav Klimt The Kiss Art Print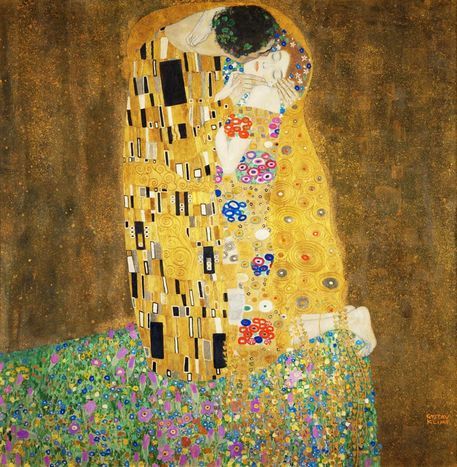 Gustav Klimt The Kiss Art Nouveau Jugendstil Gold ~ The Kiss was painted by the Austrian Symbolist painter Gustav Klimt between 1907 and 1908, the highpoint of his "Golden Period", when he painted a number of works in a similar gilded style. A perfect square, the canvas depicts a couple embracing, their bodies entwined in elaborate robes decorated in a style influenced by both linear constructs of the contemporary Art Nouveau style and the organic forms of the earlier Arts and Crafts movement. The work is composed of oil paint with applied layers of gold leaf, an aspect that gives it its strikingly modern, yet evocative appearance. The painting is widely considered a masterpiece of the early modern period. It is a symbol of Vienna Jugendstil (Viennese Art Nouveau) and is considered Klimt's most popular work.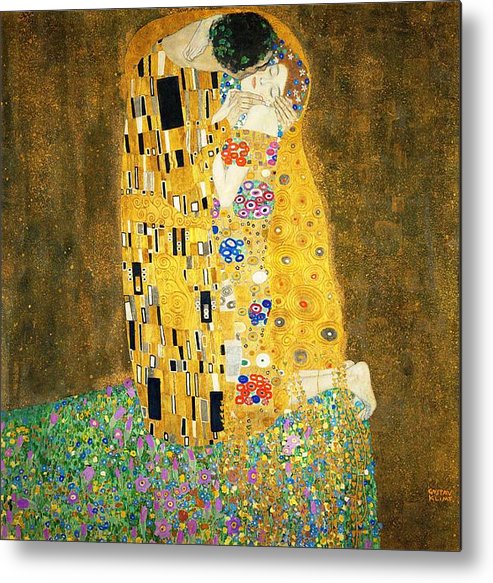 Our fulfillment service partner Fine Art America handles the logistics of fulfilling each order. Each product is custom manufactured at one of their global production facilities and delivered to you with a 30-day money-back guarantee. Buy with confidence from the largest online art site in the world!